Safety and support
At Slingco, every product is designed to perform, engineered to last and tested to destruction. That's why we're market leaders. Customers know they're getting a product manufactured to exacting standards that will outperform the alternatives.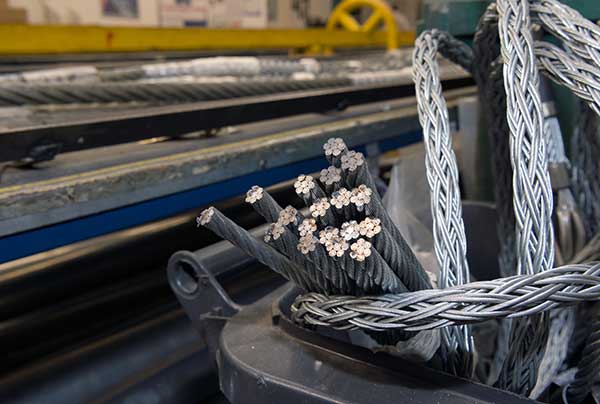 We serve customers from across more than 60 countries worldwide. Whatever their area of operation – Utilities, Oil & Gas, Subsea, Mining, Aerospace, Transport – nothing is more important than the safety of their people and others who could be impacted by their work. In other words, they need to be able to trust their suppliers completely.
And that's why every Slingco product is:
Tested to destruction as part of the design validation process
Constructed from the highest quality raw materials
Manufactured by skilled engineers working to robust processes.
In-depth product testing
Our products have to meet the highest standards in two distinct areas: safety and performance. We are always conscious of the fact that our products are used in safety-critical applications. This places us in a position of real responsibility and nothing is left to chance.
From crack detection and tensile testing to salt spray testing, our products are designed, manufactured and tested to ensure full compliance with all relevant quality and safety standards.
We perform more than 100 different types of tests annually
Third party testing by highly respected external laboratories
Advanced software tools for in-house 'virtual' testing
Prototype product development for initial trials
Continual improvement via on-going product lifecycle reviews
For more information, take a look at our Quality and accreditations.
Service and Support
Our products are designed and manufactured to ensure safe, reliable performance under the most challenging of conditions, but this is only the first step in the relationship we have with our customers.
Since opening for business in the late 1970s, we have ensured that the quality of our products has been matched by our commitment to service and support in everything we do.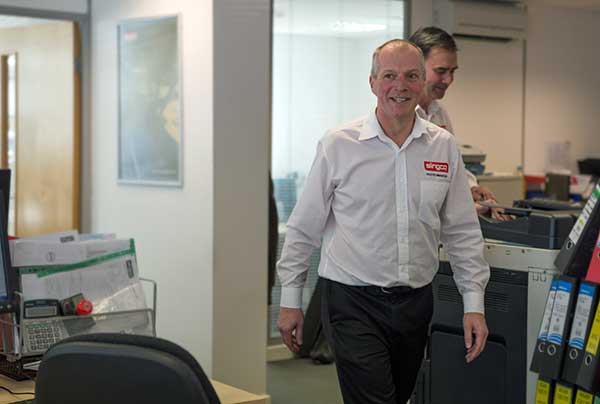 Comprehensive stock range
Many of our customers are professional buyers or experienced end users and know exactly what they need. For these customers we offer an extensive range of off-the-shelf products, usually with same-day dispatch. Fast and efficient, this service is designed to be fuss-free and convenient.
Informed technical advice
If you're new to Slingco or uncertain of which product to specify, our technical support team is there to guide you every step of the way. Every member of the team has undergone thorough training and can provide objective, informed advice to ensure that you get precisely the right solution to your needs.
Extensive distribution network
We go to great lengths to ensure that our agents and distributors share our values and philosophy. Like our in-house teams, they are dedicated to delivering outstanding customer service through their technical expertise and helpful advice.
Customer loyalty and trust
Our focus on service is reflected in our customer retention figures: over the past four years, 40% of our overall business – and nearly 50% of trade business – has come from existing customers
Continual improvement and innovation
As part of our ISO9001 procedures, we actively seek feedback from customers, and act accordingly. This is central to our commitment to maintaining our position at the forefront of this industry and forming long-term partnerships with our customers.
Don't see the product you need?
Our range is continually developing and expanding - plus we frequently undertake custom engineering design - so if you don't see the exact product you need, please contact us with your exact requirements.