Slingco wins Queen's Award for second time
Slingco has been named a winner of the prestigious Queen's Award for Enterprise in International Trade for the second time in four years.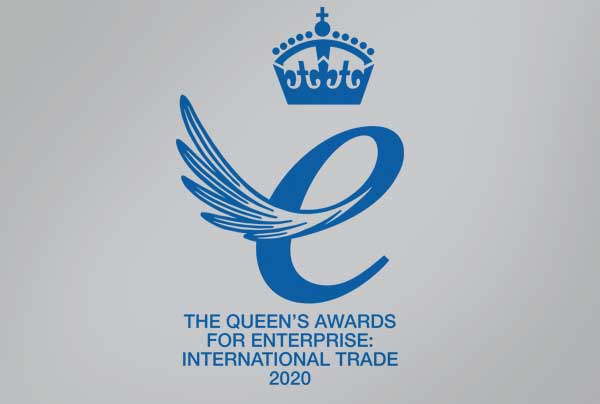 The honour, awarded for Slingco's "outstanding success" in international trade, is the UK's highest official accolade for business success. It is recognition of the our export achievements and continues a story of success that saw us named winners of the same award in 2016.
We've exported to over 80 different countries in the past three years alone and exports now account for more than 85% of our sales revenue, growing at such a rate that overseas earnings have increased threefold over the last three years.
Founded in 1980 by Chris Dykins, we supply steel net platforms and cable installation and support products to a wide range of markets including electrical utilities, oil & gas, renewables, subsea and aerospace. In addition to our Lancashire headquarters and manufacturing plant, we have offices in the US and India, and we serve customers around the world.
Nick Dykins, Slingco Group Managing Director, comments: "We were incredibly grateful and honoured to win our first Queen's Award for Enterprise in International Trade four years ago and are doubly so today. A very special thank you must go to our employees and their families, this award being recognition of the hard work, dedication, and skills of our people. I also want to express our sincere gratitude to our loyal customer base and supply chain partners, without whose support this award would not have been possible."
Queen's Award
The Queen's Awards for Enterprise are the most prestigious accolades for businesses and individuals in the United Kingdom. The entry process is rigorous and highly competitive. Slingco and other winners of The Queen's Awards will be invited to attend a special reception at Buckingham Palace later in the year. The company can also use The Queen's Award Emblem for a period of five years as a symbol of its quality and success.
Don't see the product you need?
Our range is continually developing and expanding - plus we frequently undertake custom engineering design - so if you don't see the exact product you need, please contact us with your exact requirements.